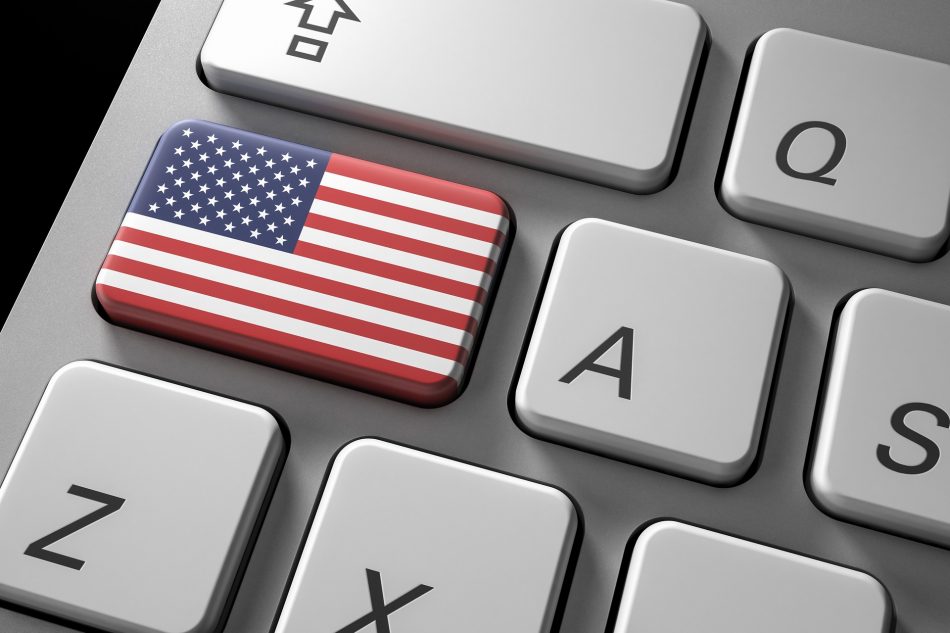 Are you a business owner from the US looking for the best hosting service for your website? At "Hostens", with our flexible hosting plans and many functionality options to choose from, we may have just what you need.
In this article, we will discuss everything you need to know about our services and web hosting in general.
We'll start with a few things that should be kept in mind when choosing your plan and your hosting provider.
What Should You Focus On When Looking for a Hosting Plan?
There are two things that you need to keep in mind when looking for a suitable hosting plan:
Features you are looking for in a plan – are you a local or an international US company? Perhaps your market is outside the country you are based in?
These are just some questions to consider before going on with your decision. Server location, the number of websites you want to host and the bandwidth strength are just a few important things to keep in mind.
Elements that you're willing to spend the most money on – similarly, you have to consider the elements that are the most important to you and that you are willing to invest in.
If you want speed, you have to focus on a plan that offers you the highest possible speed for your website.
Other plans may offer you extensive support for your hosting, which may interest you if you don't have the technical knowledge. These are the lines along which you should be thinking when considering your options
In the section below, we will discuss more thoroughly the main factors for you to take into consideration when choosing a hosting provider.

Choosing Your US Hosting Provider. Things to Consider
Server location – location matters to your host server and you want it to be as close to you as possible. Less distance means that information travels faster between your site and users. It also affects SEO, since fast loading speed is one of the key factors for search engines to rank websites.

Uptime – in terms of reliability uptime is important in order to know if your website will be live all the time. For example, at "Hostens" we offer a 99.95% uptime ratio, which means that you will be running 8756 out of 8760 hours per year. Long periods of downtime means losses for your business and frustrated visitors. No business owner wants that.

Storage – think about this as being the file cabinet of your website. Storage, in terms of hosting means the space you have to store your site's backend files – HTMLs, Emails, Images, Scripts etc. Keep it in mind when choosing your plan, especially if you're planning on expanding your website in the near future. Once you fill out your space, that's it.

Support – in this case you have to assess how much you know about maintaining, designing and finding your way around a website. If you have experience, you might want to invest into other aspects of a hosting plan. If you need the work to be done for you, look for a flexible and reliable support team to help you out. At "Hostens", we offer 24/7/365 support to our clients, so they can contact us at all times.

Backups – backups are important and should be stored on a regular basis on a couple of different servers. A malfunction or a security breach may result in huge losses of data and information valuable for you business.

Bandwidth – bandwidth is the level of transfer and data your website can handle. If your hosting company offers high level bandwidth, you can be sure that the service will be of a high quality. The level of bandwidth that you need correlates with the amount of traffic you get. So monitor your website's statistics for a bit and then you'll see for yourself what you need.

Number of allowed sites/domains – if you're planning on expanding your business and creating additional websites for yourself in the future, make sure that your provider allows you to do so. With "Hostens" it's quick and easy, since we allow our clients to change the hosting plan at any time.
WEB Hosting USA – What Options Do We Offer to Our Customers?
In the US we provide our service from Washington D.C., where our server is located.
Below you will see more details about the three hosting package types that we offer: Shared Hosting, VPS Hosting and Reseller Hosting.
Best for: small business websites that don't receive a huge number of traffic on a regular basis.
Shared hosting packages we offer:
| | | |
| --- | --- | --- |
| Value | Professional | Ultimate |
| 0.99$/month | 1.49$/month | 2.99$/month |
| 2yr./1yr./6mo./3mo. | 2yr./1yr./6mo./3mo. | 2yr./1yr./6mo./3mo. |
| 15 GB disk space | 30 GB disk space | 60 GB disk space |
| 1 TB bandwidth | 2 TB bandwidth | 4 TB bandwidth |
| 1 website | 10 websites | 100 websites |
| 10 databases | 100 databases | 1000 databases |
| 10 email accounts | 100 email accounts | 1000 email accounts |
| Daily/Weekly backups | Daily/Weekly backups | Daily/Weekly backups |
| EU, USA, ASIA locations | EU, USA, ASIA locations | EU, USA, ASIA locations |
Pros: Shared hosting is the cheapest hosting plan, since multiple websites share the same server. It's a simple and user-friendly option that does not require extensive knowledge in order to be used.
Cons: Though it is a cheap option, it has some distinct flaws. Since you're sharing a server with multiple users, the shared hosting option can be frustrating at times, because you are competing with others for server resources. This might result is your website slowing down occasionally.
Why Choose Our Shared Hosting?
Superb Uptime – we guarantee a 99.95% percent uptime for our shared hosting servers.

30 day free trial – feel free to test our hosting for a month, with no charge at all. Cancel anytime.

Fast set up – get up and running in just a few minutes after paying for your package.

Flexible plans – downgrade or upgrade your time anytime you want, without the need to restart your website.

Easy, 1-click installs – our installatron tool enables you to install and update your CMS, scripts and plugins with one click.
VPS hosting – starting at 1.99$/month
Best for: those who need more internet power.
VPS hosting plans we offer:
| | | |
| --- | --- | --- |
| Small | Medium | Large |
| 2.99$/month | 4.49$/month | 7.49$/month |
| 2yr./1yr./6mo./3mo. | 2yr./1yr./6mo./3mo. | 2yr./1yr./6mo./3mo. |
| 20 GB of disk space | 40 GB of disk space | 80 GB of disk space |
| 1 TB bandwidth | 2 TB bandwidth | 4 TB bandwidth |
| 1024 MB RAM memory | 2048 MB RAM memory | 4096 MB RAM memory |
| Configurable swap | Configurable swap | Configurable swap |
| 1 CPU core | 1 CPU core | 2 CPU cores |
| Daily/Weekly backups (optional) | Daily/Weekly backups (optional) | Daily/Weekly backups (optional) |
| cPanel/Plesk (optional) | cPanel/Plesk (optional) | cPanel/Plesk (optional) |
Pros: In comparison with "Shared hosting", this option is certainly more advantageous and offers more flexibility and security for your website. The cost for all of that is just a little higher, and you still receive all the necessary support from our hosting support team.
Cons: One of the flaws of this of design is that it requires a bit more technical knowledge to be operated successfully. That may prove challenging to some. An untrustworthy internet service provider could oversell space to make more money and leave accounts stranded without server space. There's also a bit more maintenance required on your part compared to shared hosting.
Why Our VPS Hosting?
Prepared OS templates – templates for Ubuntu, CentOS, Fedora, Debian, openSUSE, Webmin, VestaCP, ISPConfig and ownCloud systems.

Flexible hosting plans. Upgrade or downgrade your plan anytime, without a need to restart.

Stability – OpenVZ and KVM virtualization technologies to ensure our server stability

Reliable support team – 24/7/365 customer support by email, live chat and tickets. You can contact us anytime.

Fast Access Time – our services are set up in just a few minutes after receiving payment.
Best for: those who want host their own customers or don't want to be bothered with managing their own hosting service.
Reseller hosting options we offer:
| | | |
| --- | --- | --- |
| R15 | R30 | R60 |
| 2.49$/month | 3.74$/month | 7.49$/month |
| 2yr./1yr./6mo./3mo. | 2yr./1yr./6mo./3mo. | 2yr./1yr./6mo./3mo. |
| 15 GB of disk space | 30 GB of disk space | 60 GB of disk space |
| 1 TB bandwidth | 2 TB bandwidth | 4 TB bandwidth |
| 150 Websites | 300 Websites | 600 Websites |
| 1500 Databases | 3000 Databases | 6000 Databases |
| 1500 email accounts | 3000 email accounts | 6000 email accounts |
| Daily/Weekly backups (optional) | Daily/Weekly backups (optional) | Daily/Weekly backups (optional) |
| cPanel/Plesk (optional) | cPanel/Plesk (optional) | cPanel/Plesk (optional) |
Pros: Whether you're reselling services as a middleman or buying them from a reseller company, you know you will not have to bother with the hassle of managing the hosting service, since there will be another party that will be ultimately responsible for everything. If you want to rely on others and receive a hefty bonus as a referral (in our case), this could be the best solution for you.
Cons: A reseller company may not always be an expert on how to manage clients in the field of hosting. If you're a client and you buy services from a middleman, most likely you will be in touch only with the reseller, as a result you might get stuck if something goes wrong. At "Hostens" we make sure that our resellers are trustworthy, so, if someone is reselling from us you can be certain that you are buying quality services.
Why Choose Our Reseller Hosting?
Experience – 15 years of experience in the field of website hosting.

Quick set up – Start immediately after a few minute of server set up.

No management limitations – no limitations to the amount of users and how you share your disk space.

Excellent support – 24/7/365 monitoring of your network by our team of experts.

Straightforward packages – clear deals with simple hosting packages and no hidden fees.
Buying a Hosting Plan Has Never Been This Easy. Our 5 Step Buying Process
The buying process at "Hostens" is quick and simple, therefore you will be up and running in no time!
Here are the 5 steps of our buying process:
Step 1. Select a hosting plan for your chosen period.
Step 2. Choose a domain name. We offer 3 options:
An entirely new name from "Hostens"

Moving your domain from your old hosting provider to "Hostens"

Update the name servers of an existing domain.
Step 3. Depending on whether you choose to buy a new domain or move your old one to our servers, at this step you choose a domain renting plan for a period of 1 to 5 years.
Step 4. Check your contact details. If any info regarding your account has changed, make sure everything is correct for the billing process to go smoothly.
Step 5. Choose the hosting package and the billing frequency that you prefer. Remember, we offer not only monthly options, but annual or biannual options as well. Finally, choose the location of the server that will host your site.
Frequently Asked Questions (FAQs):
How can I make sure that my server location is where I want it to be?
It's pretty simple, when you order our hosting services we give you the option of choosing the location of your hosting server. If you want make sure that everything's ok, here are some fun apps that enable you to verify your server's location:
All you need to do is enter your IP or domain address and voila – you've got all the information you need.
What server locations do you offer?
We offer several locations around the globe, so that servers are as close to the client's location as possible.
We host in these locations:
Europe
Vilnius (Lithuania)
North America
Washington D.C (US)
Asia
Singapore (Republic of Singapore)
Do you offer any benefit programs for any of the hosting plans?
Yes we do. Whenever you order any of our Reseller hosting plans you are eligible to receive what we call an "Affiliate bonus". For every successful sale, you receive 50% of the commission, which in return you can use to pay for the hosting services of your own.
You can find more information about our affiliate programme here.
What support options does "Hostens" offer?
We offer a global 24/7/365, this means you can contact us any time, whenever you have an issue with your hosting. We guarantee that you will receive an answer to your query within an hour after reaching out.
What payment methods do you accept from the US?
All the payment options that we normally accept, without any limitations. Here's the list of payment methods we accept.
Can I migrate my website from another hosting provider?
Yes you can. We'll help you migrate to our server, just be sure to contact us beforehand.
How long do I have to wait until I can start hosting after my payment?
We activate our services a few minutes after receiving payment. Then, you can start uploading your website immediately.
What kind of integrations do you offer?
We offer a number of one-click-install applications that may be integrated into your website. This includes: CMS (Content Management System) apps, customer support tools, image galleries, RSS apps and so on.