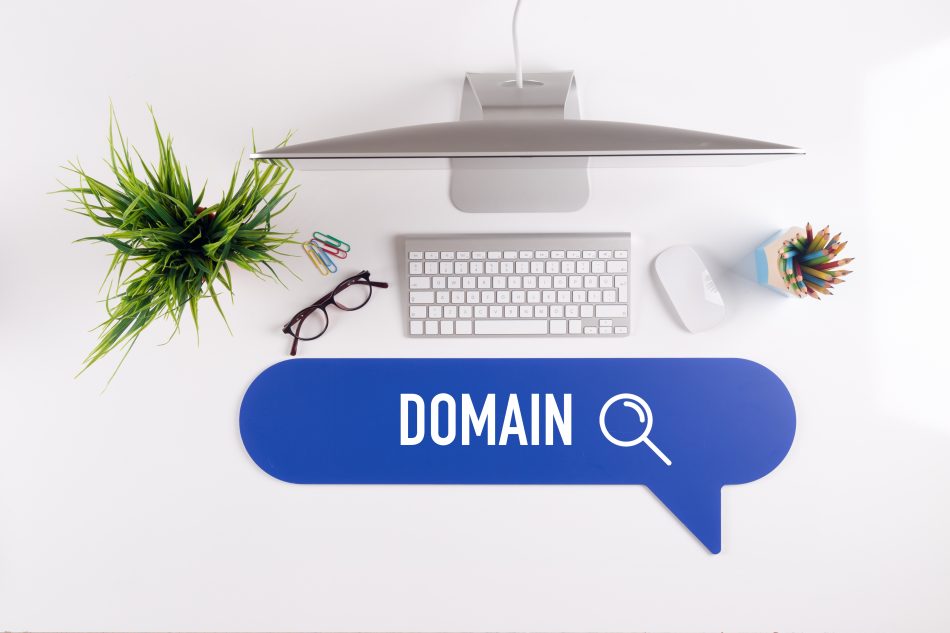 Since launching in 1998, Google has become one of the most popular Internet companies, with Google.com currently boasting the highest Alexa ranking. According to estimates, Google processes around 40,000 search queries per second. James Iles takes a look at ten great domain names owned by the tech giant. According to him, the data from this article was gathered thanks to DomainIQ's portfolio analysis toolkit.
Zero.com
Thousands of companies use the word Zero in their name, but none of them own Zero.com. That accolade goes to Google, who likely acquired the domain name in 2010 for $329,420. For this price, you may think that Google had acquired the name to develop into a service. However, the name hasn't displayed any content since 2010. In 2016, a company called CKL Holdings attempted to file a UDRP against the Zero.com domain name, but that case was terminated.
Interestingly, Google released something called Project Zero in 2014, which consists of a team of security analysts dedicated to finding vulnerabilities in software. However, rather than using Zero.com domain name, the team uses the ever so slightly longer googleprojectzero.blogspot.com.
Like.com
The word "like" is one of the most popular in the English dictionary, but in 2009 Facebook gave a whole new definition to the word, as it encouraged users to like content such as status updates, photos, and comments. The term has become across most social media sites, but surprisingly, Facebook doesn't own the domain Like.com.
A shopping company called Like.com used the domain name until 2010, at which point the company was acquired by Google for around $100 million. After this, the former Like.com team went about improving Google's comparison shopping engine. Up until late 2016, the domain name forwarded to Google's shopping site, but it now shows no content at all.
Nest.com
Nest was founded in 2010 by two former Apple employees, and quickly became a popular solution as a smart thermostat. The company raised $80 million in a Series C funding round that valued the company at $800 million in 2013. By 2014, Google had acquired Nest for $3.2 billion.
Along with other assets, the domain name Nest.com became Google's property.

Wallet.com
The term wallet has become extremely popular recently, thanks to the mainstream emergence of cryptocurrencies that use the term "wallet" to describe the storage of virtual money. However, in 2011 whilst Bitcoin still cost just a couple of dollars, Google acquired Wallet.com from World Media Group LLC.
The company used a corporate brand management firm to acquire Wallet.com, which was soon redirected to a page for Google Wallet. Wallet is Google's peer-to-peer payment service, an alternative to PayPal.
YT.com
In early 2015, Google made the decision to purchase the two-letter .COM domain name YT.com. This acquisition came just before China's demand for two-letter .COM domains pushed wholesale prices close to $1 million. Google acquired the name from a Japanese company called Cyber Trading Co.
The domain YT.com was likely acquired by Google as a defensive purchase to protect their YouTube brand. However, the domain name doesn't redirect to YouTube and isn't used for internal email.
Disco.com
Sold at DomainFEST New York in September 2010 for a price of $255,000, Disco.com was purchased by Google to host the website for their iPhone app of the same name. Disco was designed to be a group messaging app, building on infrastructure acquired in a $182 million purchase of a company called Slide.
This venture was short-lived, and the service was discontinued by Google shortly after. Google still owns Disco.com, but it doesn't host any website.
GV.com
Another two-letter .COM domain name that Google owns is GV.com. Unlike YT.com, this domain resolves! GV.com is used for Google Ventures, the venture capital arm of Alphabet Inc., who provide seed, venture and growth stage funding to a wide range of companies. Companies that GV has previously invested in include Medium, Jet and Slack.
The domain looks to have been acquired by Google in 2013 from a company called Branded Holding Group, who own other names such as JO.com, RG.com and Bravo.com.
Sonar.com
Sonar.com came into Google's possession courtesy of DoubleClick, the digital advertising service. In 2000, DoubleClick introduced the Sonar Network, which was an ad network of small and medium-sized websites. In 2007, Google announced the acquisition of DoubleClick for $3.1 billion, and so the Sonar.com domain name came along. It's an incredible domain, but it has never really been in use.
Jot.com
This three-letter domain name was originally owned by JotSpot, a company that offered structured wiki software for small to medium-sized businesses. After being acquired by Google, JotSpot eventually became Google Sites.
After Google's acquisition of JotSpot, Jot.com has been idle.
Duck.com
Formerly known as the Duck Corporation, On2 is a company that designs video codec technology. As you might expect, the company was acquired by Google in 2010 for $124.6 million, and assets such as On2.com and Duck.com were transferred to Google.
In 2012, a story emerged that search engine competitor DuckDuckGo complained that it was getting "shut out" by Google. The domain Duck.com was mentioned in DuckDuckGo's complaint, with the company's founder stating he tried to acquire the domain name from On2 before Google's acquisition of the company. Duck.com remains a Google domain, and currently forwards to their main site.