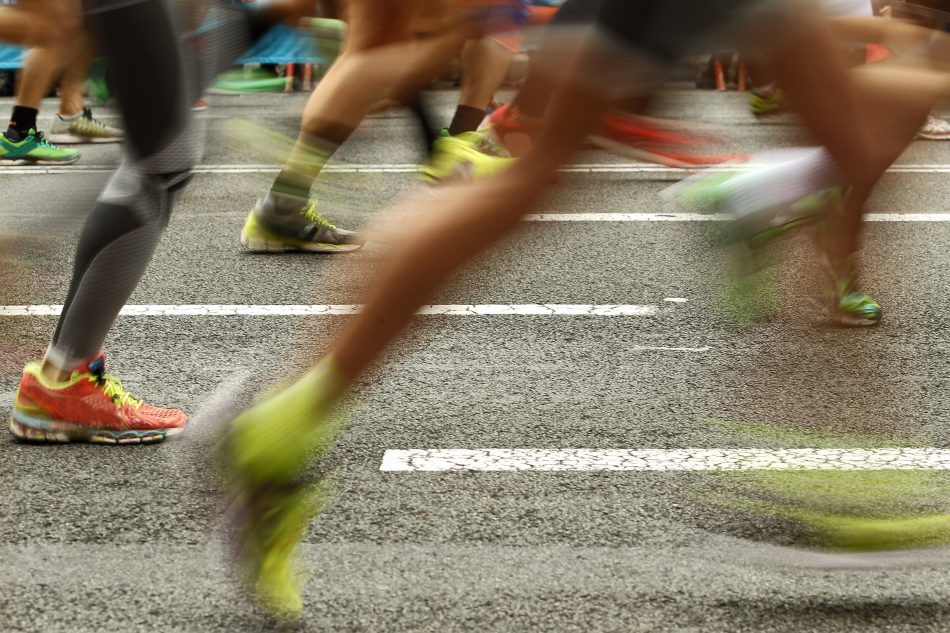 It's like a race when you have to be first in order to get a generic domain name. It's often said that generic domain names can add value to a brand.
So, James Iles takes a look at seven sports domain names to see how what they display, and whether they are being used to their full potential. It's interesting!
Rugby.com
Originating in England, Rugby is a popular contact sport across much of the World, with over 6.6 million people estimated to be playing either Rugby Union or Rugby League. The name Rugby comes from the game's development, which occurred at Rugby School in Rugby, Warwickshire.
It's a popular sport, but who owns Rugby.com? Surprisingly, the site the domain redirects to has little to do with the sport. Fashion brand Polo Ralph Lauren has owned the domain since around 2004. According to DNJournal, Polo Ralph Lauren may have purchased the domain for $350,000 for the launch of their Rugby Ralph Lauren brand. The line of clothing has since been retired, with the name redirecting to Polo Ralph Lauren's main website.
Football.com
Depending on where you live, football may have a different definition. Those in the USA will know football as the national sport that has very little in common with the definition of football used throughout much of the world.
Football.com is owned by a California-based company, but the content is not geared towards American football. Instead, Football.com displays videos, news and transfer rumours largely from the English Premier League and other European leagues.
Cricket.com
Cricket is ranked as the third most popular sport in the World, with over two billion people following national and international teams. The game isn't as popular in the United States, where the word "cricket" may be more commonly associated with the national cell phone company Cricket Wireless.
Surprisingly, Cricket Wireless does not own Cricket.com. The domain is parked at Voodoo.com and is owned by an Indian investment company called Global Cricket Ventures. In the past, Cricket.com has displayed a website dedicated to the sport in recent years, but Cricket.com is now idle. Even though there is no content on the domain, it still remains popular, with a US Alexa ranking of less than 80,000.

Golf.com
Golf can be one of the most expensive past times, with American players spending an estimated $35 billion on the sport in 2016. Golf-related domain names can cost a lot too, with GolfLessons.com, GolfCoursesGuide.com and GolfSwing.com all being sold for upwards of $50,000 each in the past.
The Golf.com domain name has been developed by Sports Illustrated, owned by media giant Time Inc. The name offers fans of the sport everything from booking a tee to tutorials and tournament leaderboards. The site seems to be extremely popular, boasting an Alexa ranking of just over 4,000 in the United States.
Tennis.com
Earlier this year, Elliot Silver of DomainInvesting.com published the news that Tennis.com had been sold as part of an $8 million+ deal. The domain was previously owned by Tennis Media Company, but the company was acquired by Sinclair Broadcast Group, who operate Tennis Channel in the USA.
As of writing, Tennis.com still displays a very similar site to what was hosted on the domain before Sinclair's takeover. The site is globally popular, with worldwide Alexa ranking of just over 20,000 and a US Alexa ranking of just under 7,000.
Basketball.com
Whilst basketball is traditionally popular in America, the game has seen a wider appeal around the world with NBA games screened in around forty countries, according to the NBA's website. There's plenty of money to be made as an NBA player, too, with four of the top ten highest paid athletes in the world for 2017 being NBA players. Unfortunately, a rising popularity is not something you can attribute to Basketball.com. According to archived versions of the site, Basketball.com once held a developed website, but for the past four years, the name has played host to a coming soon page.
It's surprising that the NBA hasn't attempted to add Basketball.com to its portfolio of domains that includes Heat.com, Warriors.com, and Kings.com.
Baseball.com
Another one of America's most popular past times in terms of both spectator numbers and amateur players is baseball. The MLB had the highest season attendance of any sport in the world in 2015, with a total of more than 73 million spectators. While the MLB owns and operates MLB.com, the generic Baseball.com remains idle.
Baseball.com is owned by Reflex Publishing, who own a superb portfolio of thousands of high-value names including Motels.com, Bag.com and several two-letter .COM's. Even with no content, the domain name still receives type-in-traffic, boasting an Alexa ranking of around 863,000 in the US. Interestingly, Basketball.com is owned by the same person as Football.com.
This post originally appeared on: namepros.com