LVE Manager
What is the LVE Manager?
LVE manager is a cPanel's plugin, which allows to control and monitor your server's limits, and also set individual limits per packages or users. You have a total resource limit for your Reseller package according to the plan you own. However, some hosted sites or users may use more resources, while others may require less. In such cases, you can call the LVE manager for help.
Note: You can set LVE limits immediately when creating a new package.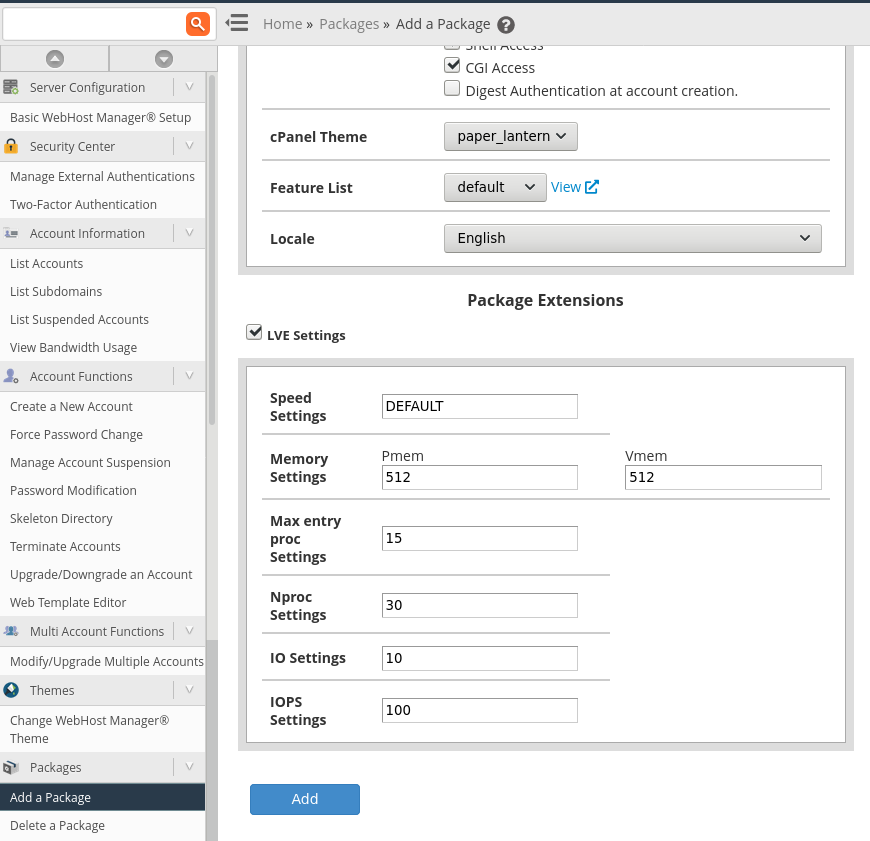 If you do not know LVE limits for your plan, you can contact our support team. They will be happy to answer your questions!
How to access LVE Manager?
In the WHM search, enter LVE and select the feature menu on the left.

LVE Manager features
Current Usage
In this section, you will see the current usage of server resources. You can adjust how often the page will be refreshed.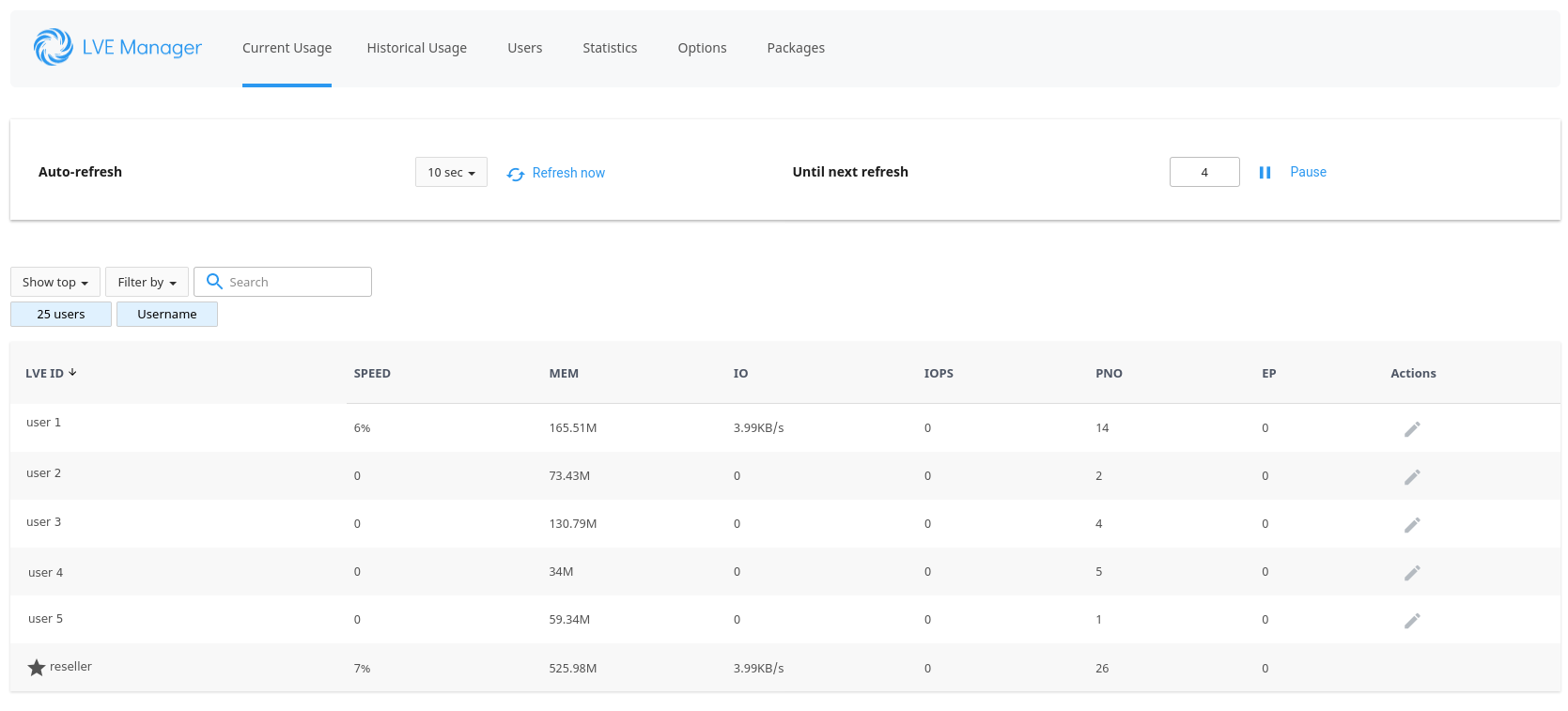 After clicking the Edit icon on the right side of the table the new window will pop-up. In that window, you will be able to set individual limits for a specific user or reset them to the default.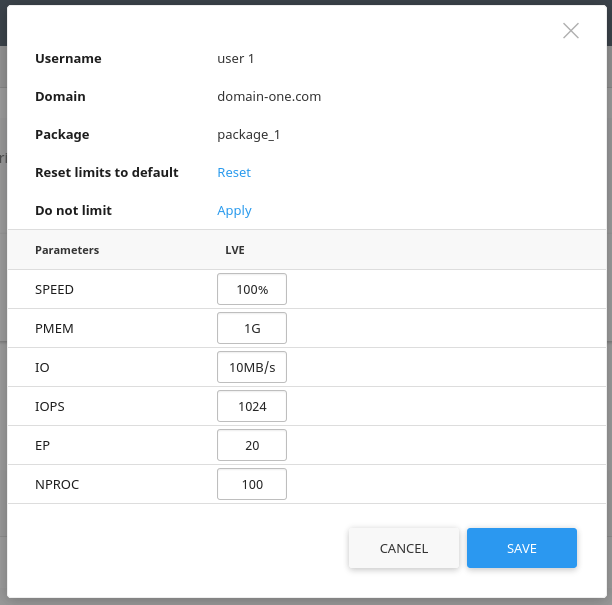 Note: Although the value is not limited and you can specify any number for each parameter, the resources cannot be greater than the total resources allocated to your plan.
Historical Usage
In this section, you can view a schedule for the use of each resource at a selected timeframe.

Just below you will see statistics on the use of limits in the graphs.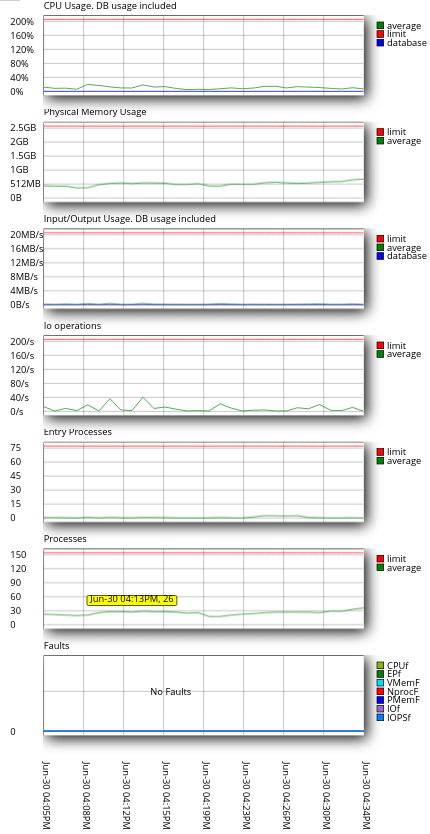 And below the graphs, you'll see a table of the 5 users who use the most resources.

You will be able to click on the clock icon to the right of the table and a new window will open showing the graphs for that particular user.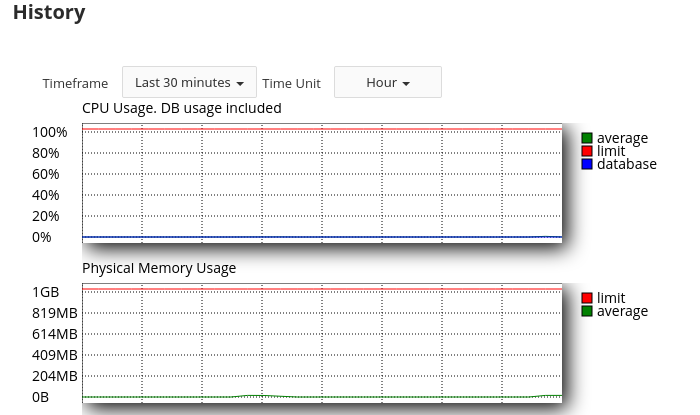 Users
In this section, you will be able to view all users, change their limits, and view individual schedules.

Statistics
In this section, you can track statistics on the use of specific resources. This is useful when you notice that a particular resource (such as EP) is being actively used on the server and you want to determine which user is using that resource the most. There is an option to filter the user by resource usage.

Options
Here you can choose whether you or your users will be informed when the limits are exceeded.

At the same time, you can include specific parameters for which excesses will be recorded.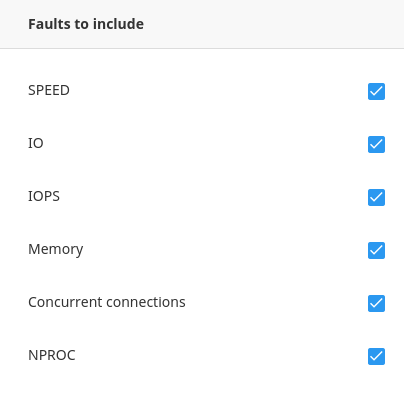 Also, set your own limits for notifications.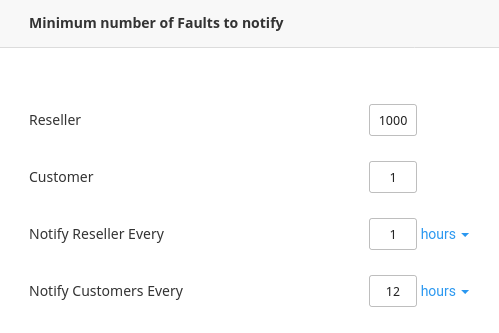 Packages
Here you can edit the limits for the packages you have created on your server.

Conclusion
Because Reseller hosting plans have limited resources, LVE Manager is a very valuable tool for monitoring and allocating them correctly. It is wise to take advantage of the tool and provide more resources to more demanding sites or users, as less demanding subjects do not take full advantage of them.